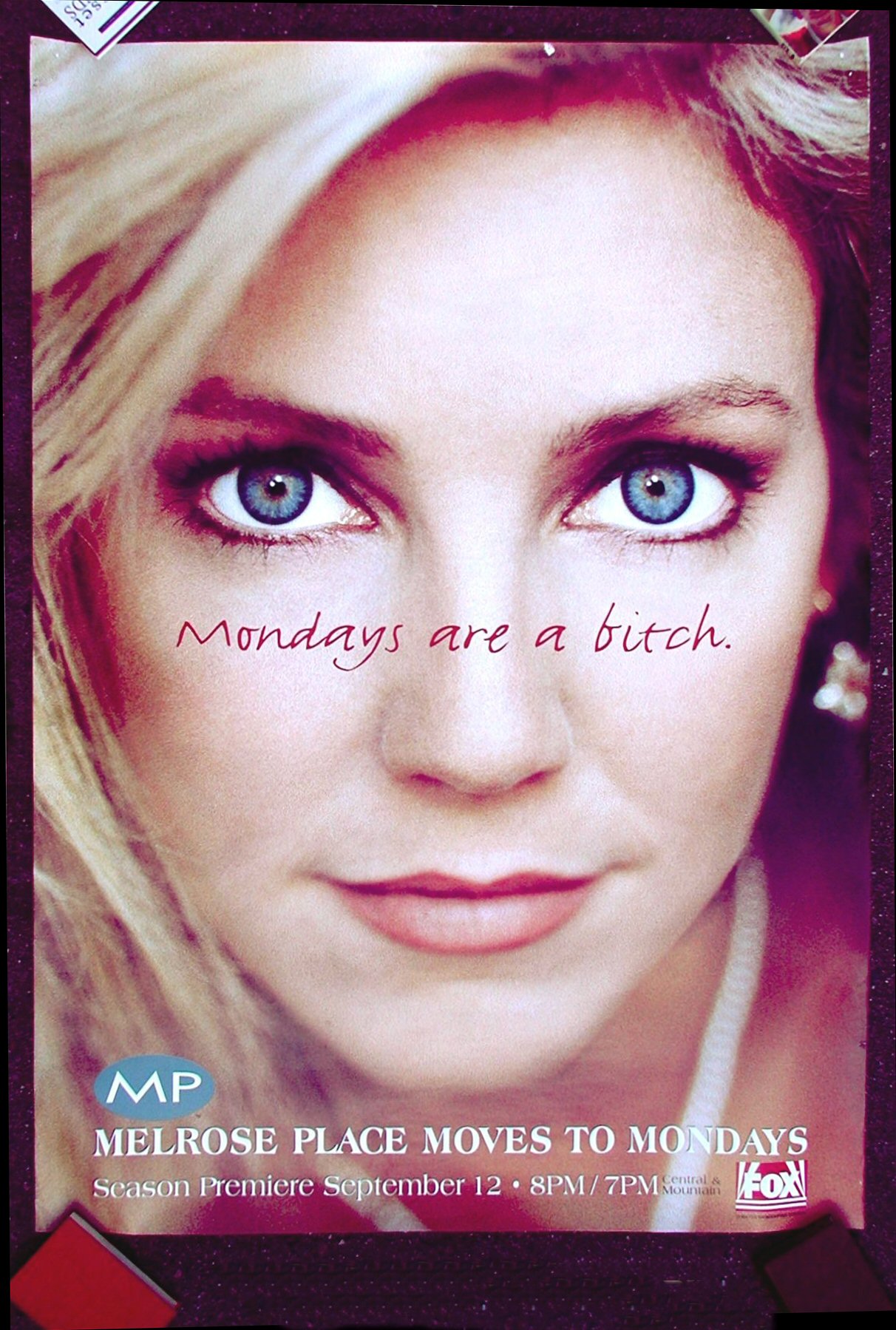 Guess what is finally coming out on DVD?
*happy dance*
OMG,
finally
. I don't pretend to be high-falutin'. I dropped a class in college because it interfered with Melrose Place. I am so on
Team Locklear
because of my girl Amanda Woodward. Heather Locklear taught me how to be a woman. I get all misty-eyed just thinking about it.
But WTF is this?
A companion? Who needs a companion? Kimberly, Sydney, Michael, Jane, Alison, Billy, Jake, Jo, Matt, Peter Burns and frikken Amanda Woodward, yo. Catfights, crazy bitches, a plethora of power suits and girlvests and overalls, man-stealing, scoundrels, a complete waste of a gay character (this was the 90s), insane yuppies, villianry most foul, and the supreme manslut known as Michael Mancini. That is all you need to know. Let it just
be
. Do not pick it apart like some eager first-year lit student sicced on Chaucer. Its allure is that it is
Melrose
, not brain surgery.
Ooops, sorry Kimberly Shaw. That was insensitive. Don't
get mad
. You my girl, after Amanda.