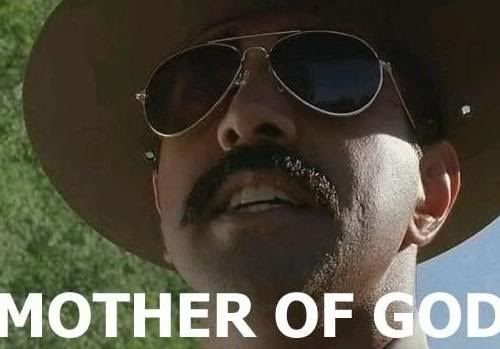 I'm freaking out, man
.
Do you like it when I put up completely bitchin' pics from one of the
most holy of films
to attract your attention, and then wildly 180 from what seems was the visually intended subject matter? I've got to get you to read somehow, don't I?
So yeah, just musing today....
you boys like Mexico?
***
Some things from some of my favorite blogs and webaddictions this week:
From
Mr. Hallis
, it's one of the things that
makes Japan rock so hard
.
I don't know why I read this, because it's usually lameass, but Vice Magazine's Dos and Don'ts railed
this chick
as a Don't, and they are obviously smoking the crystal meth.
Craig! Finally! Has! A!
BLOG
! I love Craig. Craig is an artist, and he rules. Give him some sugar.
Finally, someone says
what's real
about this Moss/Doherty mess.
My old employer
clued me in to these
organic bouquets
that help support various nonprofits working for social justice and the environment.
I love
this pic
.
***
The talk about
Barack Obama
running for President. I like to think I never do this. Don't believe the hype, as the kiddies from my teendom said. But I am believing. I haven't been excited about some one I know close to zero about in quite some time. Just the fact he admits to
past drug use
makes me just go to gush inside because of a pol being honest. He's young, hopeful, and black. Shall I dare hope in this America?
***
Well,
DUH
. Business must go on as usual, no?
***
Heaven is
Bakesale Betty
in
my hood
. Alison and Michael are two of the best things about living where I do, for real yo. Alison ruined me for peaches by giving me one of her personal
Frog Hollow
peaches she uses for peach pie once long ago. I can't even think about eating another type of peach now. Oh god, and here I am thinking about Bakesale Betty peach pie now. The best peach pie, next to my dad's, hands down. Did I mention they do everything in season too, and that their fried chicken sandwich will make you weep with joy? Everything they do is of the highest quality, and they are all about the Temescal community. And hello, I almost forgot -- lemon bars!
Speaking of lemon bars: T-zone, come back to the Oaktown. The lemon bars miss you.
I miss the T-zone
. I haven't been to Goodwill in forevah, yo. Can't you clean your chi and touch your toes with the small of your back in Oaktown?