Well, well,
what do we have here
...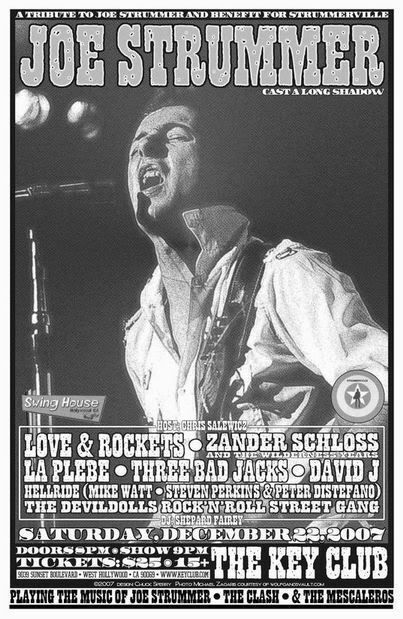 Goo, I guess Bauhaus definitely is no more, as we are seeing history repeat itself. Love and Rockets, eh? Damn, that Bauhaus money ran out fast, boys!
This may just be a charitable one-off, but somehow I doubt it. Too much work and too much anticipation to just play a couple of songs that aren't yours under the banner of a broken-up but beloved band, and ruin your future reunion chances by crying wolf.
Maybe it's just to see if there's buzz? Well, consider an LNR reunion buzzed!
In any case, I'm not going to LA for anyone, but I definitely wouldn't turn my nose up at a tour -- or front row at the Fillmore for that matter.
Labels: Bauhaus, David J, Love and Rockets, music, Strummerville