Final Fantasy
at The Independent 10.25.2007: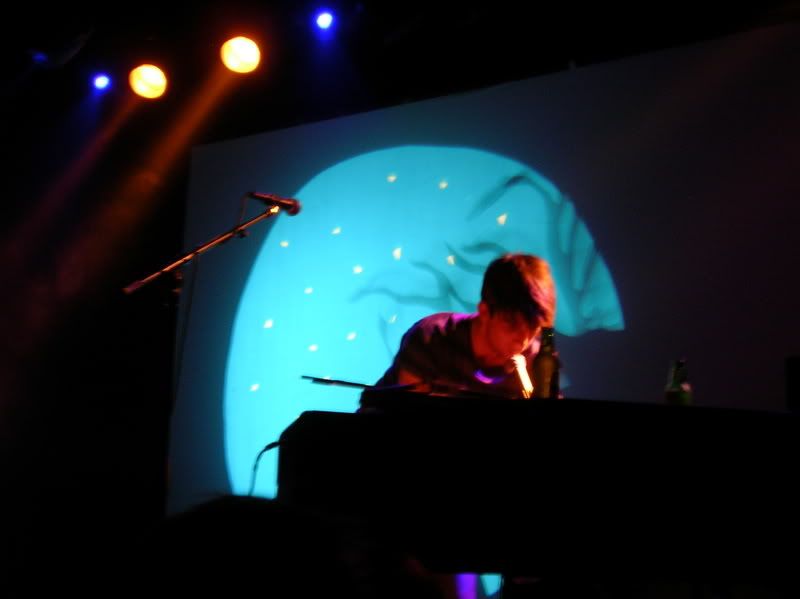 I know Owen Pallett is so indie it hurts -- his reputation for aloofness and ironic self-deprecation being at the crux. He even had an overhead projector slideshow that my jaded-to-preciousness self thought would be annoying, but it instead just added to the charm and earnestness of his songs. He is one talented indie boy, and his show was, as expected, low-key but spectacular.
Opening act
Cadence Weapon
was a pleasant surprise, and good enough to buy the CD. Just his DJ alone was worth the ticket price.
Tableside, pre-Fantasy and post-
Scrimshaw
, at
Fly
: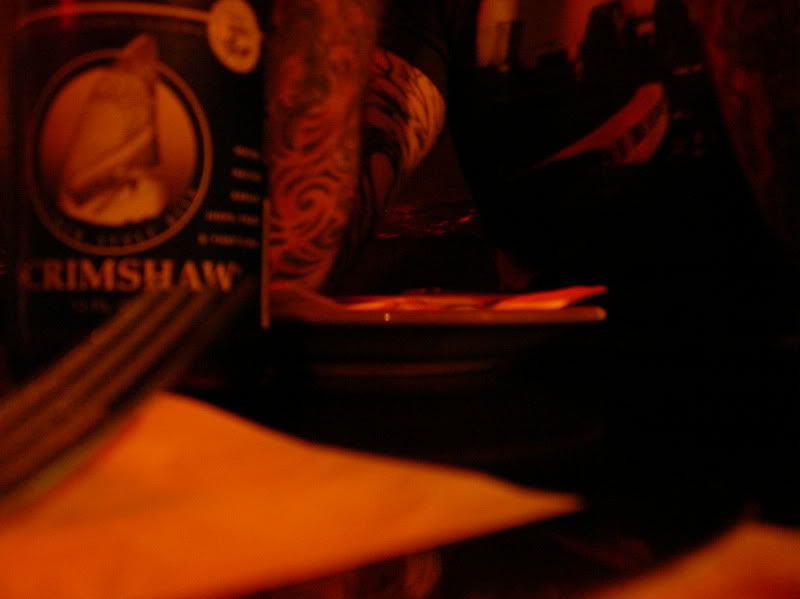 Labels: booze, Canadians, Final Fantasy, music, tattoos, The Independent