Reading today on
Neil Gaiman's blog
about one of my favorite artists,
Joel-Peter Witkin
, and his recent
fashion shoot
for the New York Times.
I was shocked when I heard about it, because Witkin's work is not something I would ever associate with Ralph Lauren or Louis Vuitton, and his work can also be quite controversial. But leave it to Witkin to make beautiful photographs that creatively touch on his obsessions in a tasteful yet still challenging way, and make it palatable enough for grandma yet edgy enough for art scenesters. And Gaiman is right, the end results are still pure Witkin.
(I've edited out my pics here that illustrated Witkin's obsession with amputations and such, because photobucket deemed them in "violation of their policies." Sigh. Yes, I'm sure Witkin would be truly offended at the free press my liberties with his photos could generate. But, sadly, watchdogs cannot filter for every intention, so I sort of understand. Meh -- you'll just have to click on
some official site with permission or summat
to see my comparison)
I was also pleased to read that Witkin is one of Gaiman's favorites. You can really see a lot of the Witkin theme and vibe of the macabre as beautiful in numero uno Gaiman artist
Dave McKean
's work.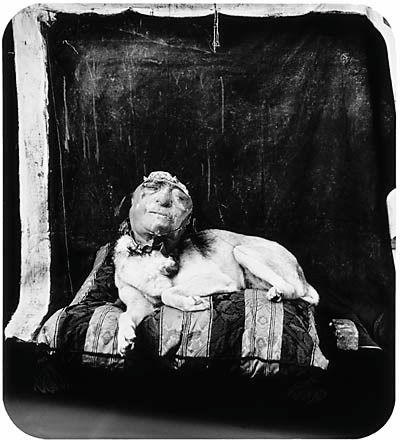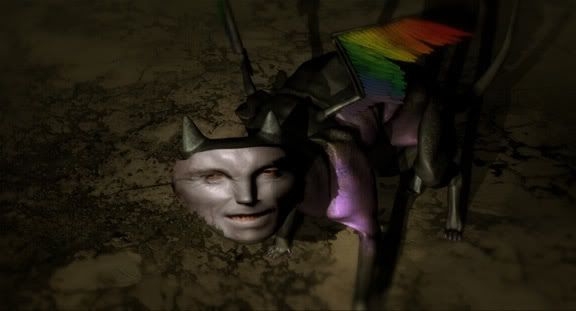 Phaidon
does a great
little book
of Witkin's work for anyone who wants to get acquainted with him, or if you're made of money,
this one
is awesome.