Look at this ginormous 24 ounce tea I bought today. And yes, revel in my homemade David J t-shirt (graphic stolen from the talented
Mr. Hallis
).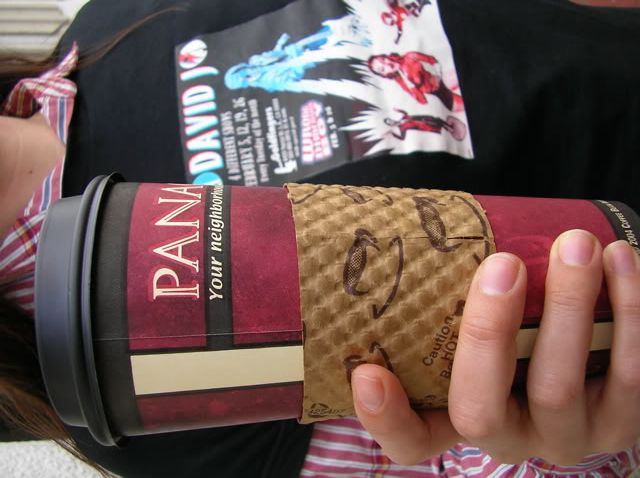 I don't think one can fully appreciate this coffee cup's straight up ridiculousness unless you are holding it in your very own hand. I went to breakfast with Trevor today and I kept seeing it in my peripheral vision and it would startle me, and then I would stare at it. I'm simple that way. I'm sending this photo to my friend in Japan. I think she may have a small stroke.
NP: Skinny Puppy, Addiction (KMFDM remix). They don't make 'em like they used to.
Also, I finally "officially" picked up some of
The Flaming Lips
. I know I'm not saying anything new here, but
Yoshimi Battles the Pink Robots
is a fucking brilliant record.