These are a few of my favorite things right now...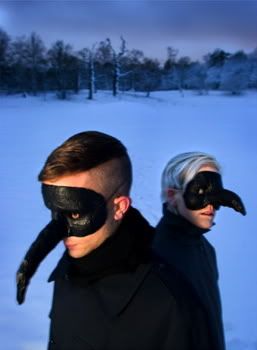 I just recently got turned on to
The Knife
, a Swedish brother and sister electronica duo. The stuff I've heard from them is really cool. Actually, it's more kind of strange and sometimes disturbing, but also fun. Their main beats are sometimes eighties throwbacks, and sometimes totally weird and fresh, but they have such curious vocals that it makes their stuff feverish and otherworldly. Their latest album,
Silent Shout
has been on constant rotation since I picked it up. Check it out if you haven't already!
I've heard they were touring, and that they'd only done a few shows even though they are currently on their third album, and that they don't care for public appearances, so naturally I was like, hell yeah, I'm checking this shit out! Goo, three shows in the States, one in NY (sold out), one in SF (sold out) and one in LA (not sold out but I won't travel like that for this). Oh well, at least I have my cold hard vinyl.
The Knife,
Silent Shout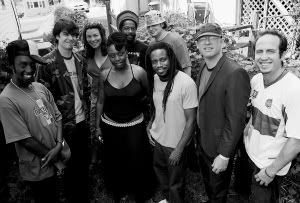 Easy Star All*Stars are various artists from
Easy Star Records
in NYC. They reimagined Pink Floyd's
Dark Side of the Moon
as a reggae album and aptly called it
Dub Side of the Moon
. I have this (but not in red, green, or gold colored vinyl!), and it is awesome. Now they've done the same with Radiohead's
OK Computer
. The album has been dubbed (heehee)
Radiodread
. So picking this up.
Easy Star All*Stars,
No Surprises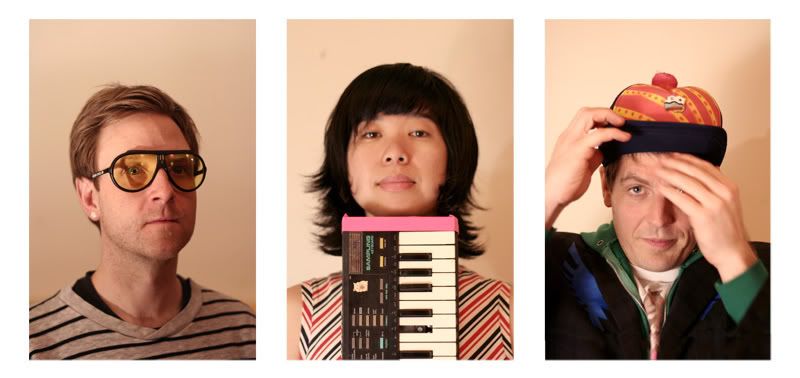 My friend Shoko's band,
Experimental Dental School
, released their second full length album,
2 1/2 Creatures
recently, and now they're looking at a US-wide release for this little gem on October 17. Greg Saunier of Deerhoof (my, that man is getting around) guests on 4 songs.
Fun fun fun, all circusey and distorted and full of surprises. Did I mention fun?
Listen to it
here
.