Tonight was First Friday's
Art Murmur
. Despite the emo-er than thou vibe this event sometimes (okay,
always
) evokes, I convinced the old man that we should hit it tonight for reasons I will get to soon. But I'm glad we went for the art too, because there was a fantastic animation installation on Grand Avenue: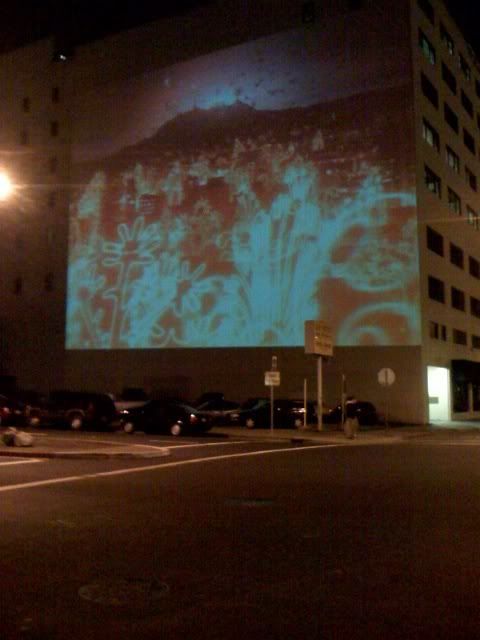 My pics don't do it justice.
But this, this is why we made the trek to the crowded sidewalks of Telegraph and 24th. This was so fun tonight!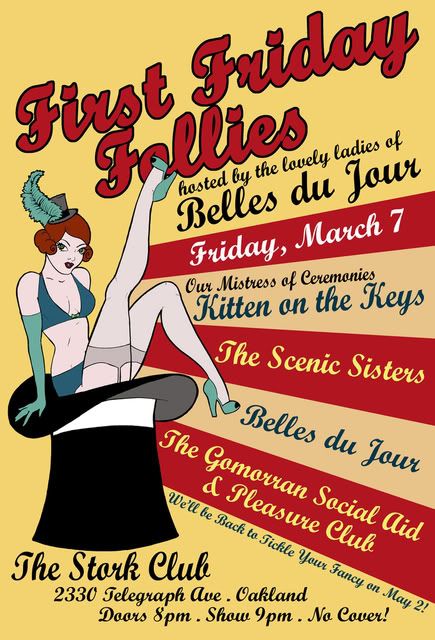 The event was hosted by the incredible and sassy
Kitten on the Keys
, who I have loved since seeing her with David J last year. Gotta love a woman who belts out songs like "Grandma Pimps My Knickers on Ebay" while playing ukulele and wetting her whistle sipping through whisky bottle pasties.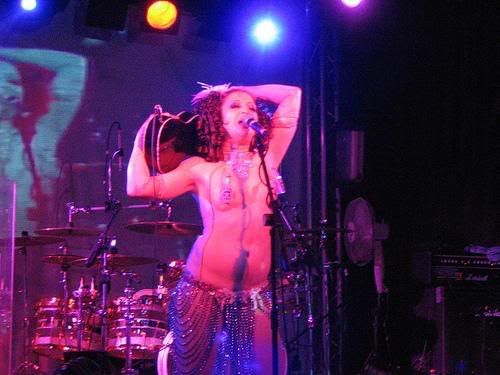 Labels: art, burlesque, cabaret, Kitten on the Keys, music