Marion Cotillard, you are so deserving of the Best Actress Academy Award for
La Vie En Rose
, and you were also the best thing about the Oscars last night.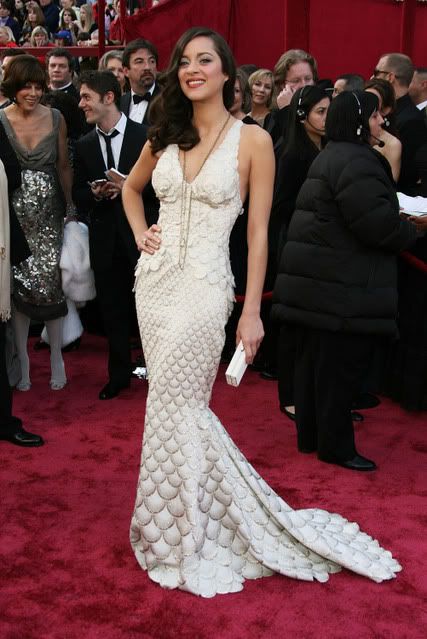 Okay, maybe the
second-best
thing, next to a
swoon-inducing Javier Bardem
(in a beautiful four-button suit)
picking up Best Supporting Actor and thanking his mother
-- who he brought as his date to the Oscars -- in Spanish. All of the women present in the room I was in swooned in unison. Take note, boys.
Anyway, love Marion's Gaultier dress. Love her old-school Hollywood glamour and her humility. Love her!
Also, I squee madly at this sweetness: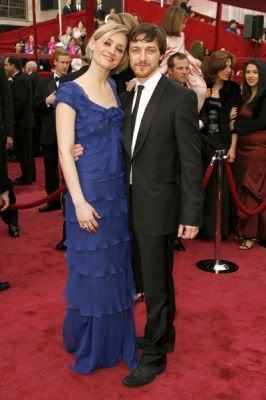 James McAvoy is truly sex on a stick, but he and his wife Anne-Marie Duff are so lovey and cute and modest and solid that one feels downright filthy for ogling him so.
So, I'll end this with the fact that he was absolutely robbed of a Best Actor Oscar nom (not win, but nom) for
Atonement
. That's the brain talking, swear! :)
Labels: Anne-Marie Duff, cinema, fashion, Gaultier, James McAvoy, Javier Bardem, love, Marion Cotillard, mmmmmen