These photos were taken within 50 miles of each other. Have I ever told you I love California?
The air was thick with the scent of almond blossoms, and the trees stretched out in perfect little rows, as far as the eye could see.
Believe it or not, we'll have persimmons and apples in the Autumn...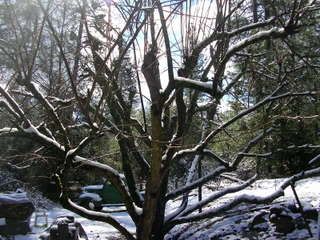 When my mom and dad were dating in Japan, my mom asked him what California was like. "Like heaven," my dad said.