Better late than never: a few pics from Wednesday's
Red Sparowes
show at Bottom of the Hill.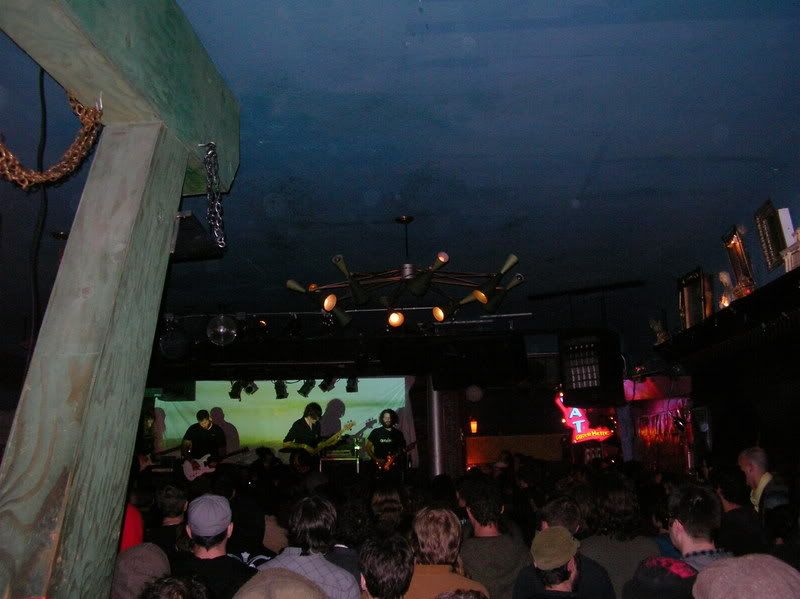 As to be expected, it was superb. Recorded, Red Sparowes are really impressive, but live they're epic.
The show itself was amazing, but the crowd a little trying, as it was again an all-ages show. Don't get me wrong, I am all about the all-ages show and give mad props to venues and bands who swing this way, because it can be a pain in the ass to negotiate. But it's been a long time since I was in high school, and as you can tell by that first shot I had to relinquish second row and beat it to the back as I dislike being reminded of what teenage boy smells and acts like, especially when multiplied by 200.
BTW, can you tell what a sausage party this was? I think I was one of about 10 chicks in attendance. Too bad, because this is monumental RAWK that should know no gender lines.
Dig it that both the man and I, unbeknownst to each other, were oddly annoyed by the bass player, and upon conferring afterward realized it was because we both thought he looked like
Gaius Baltar
. Nerds!
I also have a new favorite, opening band
Russian Circles
from Chicago. Check this band out now, yo, before they are super-huge.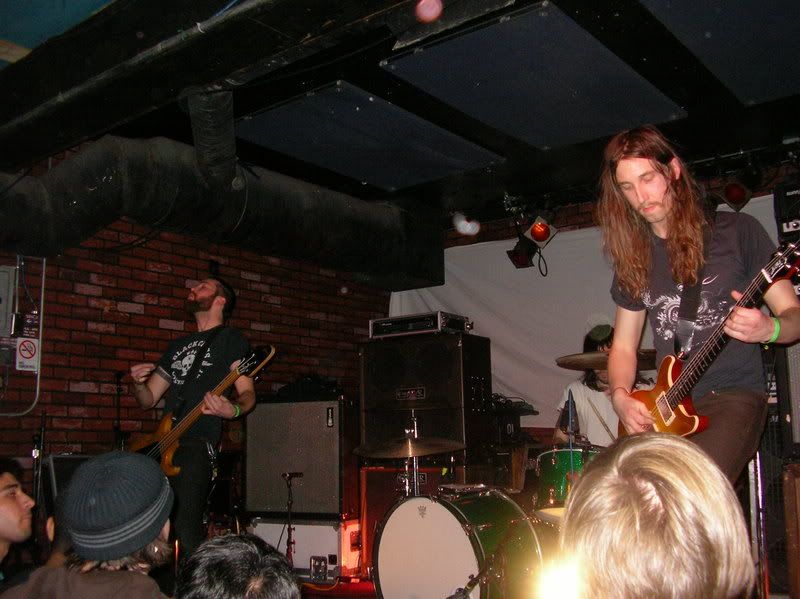 Their bassist was the fucking man. He brought the dirty fuzzy and the epic metalscape with equal badassity. Plus, cute beard!
Russian Circles at Crepe Place in Santa Cruz, 3.25.2008
Labels: beards, Bottom of the Hill, metal, music, nerd love, rawk, Russian Circles