Does Iggy Pop ever put on a shirt? Especially, and at least, for last night's 2008
Rock & Roll Hall of Fame
induction ceremony at the Waldorf-Astoria Hotel in New York City?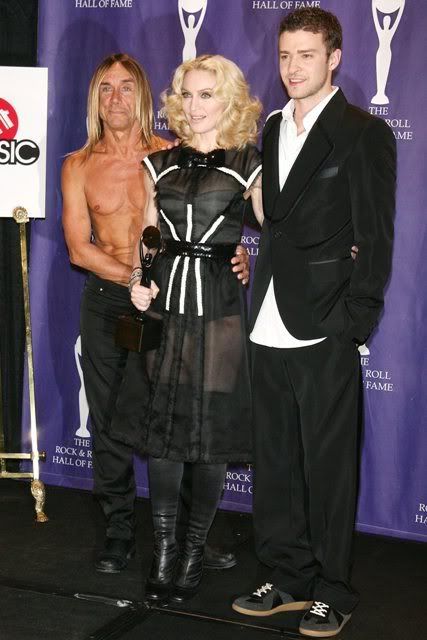 Am I the only one who finds this official, post-award photo op bizarre? EDIT:
Apparently not
.
I know The Stooges performed that night, and I do respect Iggy for bringing it with the fuck you shirtless rawk, but come on! I think we all get it now, Ig -- you look amazing, especially for a 60 year old man who did enough heroin to kill numerous herds of elephants. Now put on a t-shirt, a jacket, a wifebeater,
anything
! Thanks.
P.S. Love Madge's dress. Thought it was Gaultier, but no!
Spring 2008 Chanel
. Not that I would ever pay the outrageous price for it. Reminds me very much of a structured sheer yellow vintage dress I had in high school. I bought it for two dollars!