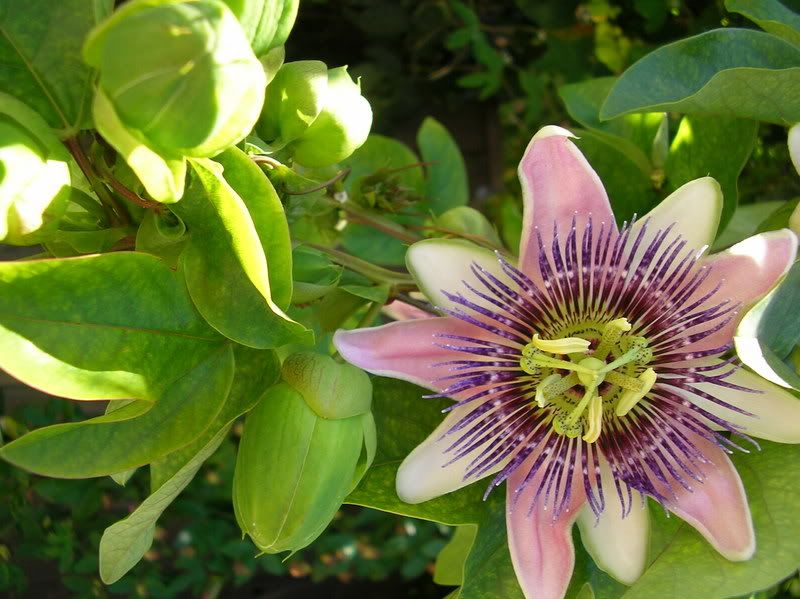 Earth Day
is Sunday, and the San Francisco Chronicle, like many papers, is running a
green section
demonstrating ways to reduce your
carbon footprint
.
What I really like about the spread this year is that they are chronicling
some really easy ways
for regular folks to reduce their fossil fuel consumption around the house. Saving energy doesn't have to be difficult, but so often the more urban papers tend to focus on things that are really unreasonable for the majority of America, so naturally some folks just freeze up and change nothing. Approaching greening your life on a scale is a really a nice reminder for people who are already pretty green, and a gentle way to ease people who aren't so green into changes around their home. Big changes, especially related to lifestyle, usually don't happen overnight.
So, check out your carbon footprint with
this test
. If you're unhappy with your score, the Chron also aggregated a bunch of
web resources
with information about greener living, for everything from gardening to eating out.
A big one from the list that I highly recommend is getting a free gas and electrical audit, as well as a water audit, from your respective utility companies for your home and office. I just did this for my office, and not only do you get a really good idea about how much energy gets wasted in your space and how easy it is to stop it, but they give you free stuff like
shower and faucet aerators
. I installed them, and guess what? Now we are saving gallons a minute, AND they provide better "spray velocity" than what we were using before! People actually wash their dishes more now instead of leaving them in the sink for some other schlub, because it is easier to clean them. No joke. Everyone loves the aerators at my work. Total score.
Ah, and closely associated with reduction, I read a pretty good article today about
the built environment and obesity
.
[Former Director of California's Department of Public Health Richard] Jackson says the attempt to create safety and convenience has spawned its own set of problems: "Now we have obesity, diabetes, cancer and joint problems, instead of dysentery. We're richer than before, but things don't feel right. We work harder, we drive farther, we're fatter, we're more depressed. Our lifestyle is making us more unhealthy, and a lot of that is based on our built environment."
Yes, it's true, comfort kills. Amen. But there's a big aspect of the built environment that people seem to forget about, because it intersects with our own willpower. Check
this
nastiness, yo. Gluttony combined with the prevalence of non-foods as breakfast-lunch-dinner is still the root of our problem. But, as I said, baby steps. Recognizing the built environment, and the gah! of sprawl is a good start.
NP: Rock Plaza Central, '
SexyBack
'
Labels: environment, sustainable living