I've had a lifelong self-imposed ban on whiskey, probably because of the fact that my (as well as probably most Americans') introduction to whiskey was the sickly sweetness of Jack Daniel's, and pinky-tastes of my Dad's Jim Beam and 7-Up he would let me mix for him after he got off work. Not only do I
loathe
almost** all sweet drinks, but I especially don't like drinks that taste like maple cough syrup. Ugh.
**barring Coca-Cola. Good lord I like myself a Coca-Cola every now and again. I don't drink it much because I try to avoid high-fructose corn syrup. But thanks to my honey I am now in possession of 12 two-liter bottles of the elusive
Passover Coca-Cola
. Hee!
So, yes, anyway, never thought I liked whiskey. But recently I've really been getting into Scotch whisky, particularly single-malt Highland or Speyside Scotch. I don't even know enough about them to begin an analysis, but I do know that mossy, smoky, and peaty is definitely my thing. And no mixing -- ever! If I'm going to spend good money on liquor (and life is too short to drink bad alcohol), dammit if I'm not drinking it straight.
Alright, but I do like to have a Grey Goose or Ketel One Citron greyhound or Bloody Mary. Got me there. But that's vodka. Completely different subject. Vodka has a cleaner taste, and any impurities or glaring defects can come through. Bad vs. good vodka is like
The Horrors
or
She Wants Revenge
vs.
The Cramps
or
Joy Division
. Careful mixing, even by a professional, can't hide crap derivative of a classic.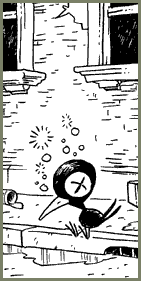 Another thing about booze and me: as much as I would like to partake in tastings, more than one drink an hour, and hell, even the occassional bacchanal, I am usually relegated to driver, and why? Because of the dreaded
Asian Flush
. This is not just redness, people. It's every capillary throbbing on the surface of your skin, heart palpatations, and a Russian roulette consisting of will there be queasiness after a couple of drinks tonight, or not? Today though, I think I may have found something that heralded like angels from heaven: I may avoid this curse with
the simple application of Pepcid AC
.
It's not like I want to be an alcoholic, just enjoy a lovely drink without looking and feeling like a roasted tomato. Wish me luck!