Heehee, listen up! The Vatican's office for "migrants and itinerant people" has put forth the
Driver's Ten Commandments
.
Yes! All my grumbling about those special places in hell for, well, virtually half of the driving populace, is finally getting some recognition. Benedict, you alright.
Actually, the "commandments" are quite nice, and I agree with most of them, but I still crack a smile every time I think about it. Mostly because of number 5, and because they recommend saying a prayer before you take off and the rosary whilst driving. But I suppose that last one couldn't hurt, especially around where I live, smack dab in the middle of the
top three worst commutes
in the Bay Area.
Speaking of driving, I am very stoked to find out that I will be in the hometown the weekend of "
The Hottest Little Fair in California
" and that I will quite possibly get to attend my first
destruction derby
and monster truck show.
All of my best memories of the fair in my hometown revolve around endless rides on the
Gravitron
, almost throwing up on the
Tilt-A-Whirl
in eighth grade whilst hanging out with high school boys (sigh), my preschool-aged sister rocking the Ferris Wheel when I was maybe 5 until I almost died from fright, and just
barely
losing out on taking home a Judas Priest mirror on the
midway
.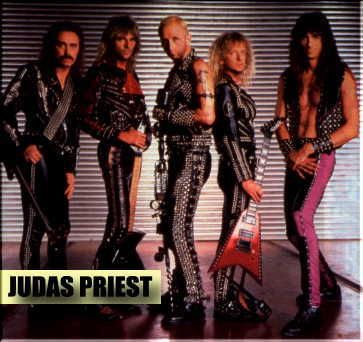 Still smarting about that last one (I am! Be worth a fortune now...)
But with all my corndogs eaten and condemned goldfish won and awkward junior high glances at high school boys, I never went to the car and truck events. Better suited appearance-wise to the goths, punks, mods, and stoners as a high school student, I didn't dare cross the threshold into the holiest of holy redneck territories. But no more. I am there this year!
Labels: Judas Priest, rednecks, the Pope, the Vatican